Joybynature Bio Skincare Oil 50ml Pack Of 2
Rich in vitamin A & E
Essential oils & natural ingredients used
Treats uneven skin tone, scars & blemishes
Sun protection & anti aging
Free from harmful chemicals like SLS, Paraben & Phthalate
Joybynature Bio Skincare Oil 50ml Pack Of 2
Description
Joybynature Bio Skincare Oil is formulated to eradicate the appearance of scars, uneven skin tones and stretch marks. It is a combination of plant extract, natural ingredients, essential oils and vitamin A, E, which makes Joybynature Bio Skincare Oil an essential part of daily skin care to achieve radiant complexion. It is non greasy and light weight, can be easily applied smoothly without clogging pores. The advance formula includes Sea Buckthorn oil with Vitamin C in abundance to enhance cell growth and repair. It helps to slow down the aging process by nourishing the tissues in skin and body. Our Bio Skincare Oil is free from SLS, Paraben and Phthalate. Being hypoallergenic, it is suitable to all skin types. Joybynature Bio Skincare Oil is skin care nectar that works effectively on aging and dehydrated skin.
What makes Joybynature Bio Skincare Oil different from others?
It has break through ingredient called Sea Buckthorn oil, which is high in Vitamin C and helps in cell growth and repair. It enhances uneven skin tone and improves complexion.
It contains Buriti oil, known for its photo protective properties which shield the membranes surrounding all skin cells from UVA rays and sunburn.
It has Moroccan Argan oil with richness of Vitamin E and fatty acids. An excellent source for repairing damaged skin and providing nutrients to prevent dryness and irritation. It reduces the appearance of stretch marks due to pregnancy, teenage growth spurts and sudden weight gain.
It is hypoallergenic and free from all harmful chemicals like SLS, Paraben & Phthalate.
The Mulberry extract found in Bio Skincare Oil has antioxidant, vitamins, minerals and cleansing properties which lighten the dark spots and uneven skin tones.
Joybynature Bio Skincare Oil moisturizes your skin to improve the texture, tone and appearance of fine lines and wrinkles. A must have for new mothers and mothers to be to reduce occurrence of stretch marks.
How To Use
Joybynature Bio Skincare Oil should be applied to the affected areas or skin twice daily for about three months. For stretch marks, it should be massaged daily in circular motion. During pregnancy, you can start applying Bio Skincare Oil from second trimester to the stretch marks prone areas such as abdomen, lower back, breasts, buttocks, hips and thighs.
About Brand
Joybynature is aimed at inspiring Nature led Wellbeing globally. Joybynature offers unique Natural and Certified Organic products across wide range of categories including Food, Health and Beauty and works with premium quality authentic producers of natural and organic products to ensure that Nature's best reaches your doorstep. These producers are based in the hubs of organic farming across the country - locations such as Almora (Uttarakhand), Kangra (Himachal), Satara (Maharashtra), Mysore (Karnataka). Each product is thoroughly tested for presence of chemicals and harmful substances before it is made available to you - the esteemed Joybynature customer.
Joybynature is committed to enhancing individual Joy, Wellbeing and Longevity globally by offering top quality products and credible related information. Joybynature's commitment is best reflected through its policy:
TRUST Joybynature: If you are not satisfied with any Joybynature brand product after 15-day of use, Joybynature will refund you the money for the same - no questions asked.
Joybynature is a journey towards revolutionalising wellbeing among people. Managed by a highly experienced team with International WorkEx and education from IIT, IIM and INSEAD, Joybynature is growing rapidly to be the Most Preferred choice among Natural and Organic products.
Contact Info: web: www.joybynature.com; email: info@joybynature.com ; tel: +91 11 39595895
Joyfully Free of
Harmful Chemicals And Paraben
Award & Certifications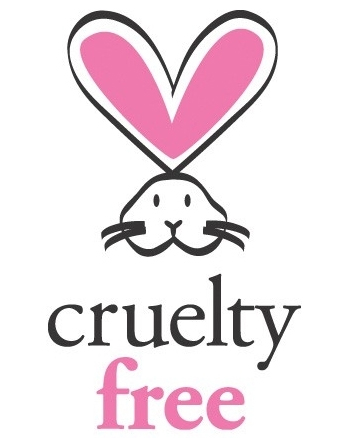 Natural Beauty